Everyone's secret ( okay, not so secret ) true love, BHLDn, just launched a new collection and it's all kinds of pretty. The collection, centered on boho beauty, features lace and tulle details paired with unexpected elements j think corsets, crystal, statement backs j to create dresses that are sophisticated and etheral at once. They also happen to be arriving just in time for summer and fall weddings...timing, as we've heard once or twice, is everything. See some of our favorites from the new collection below.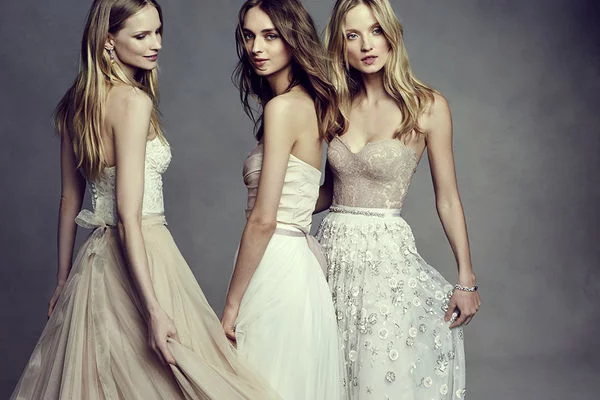 one of the best things about this collection is the number of options for bridal separates. The Maisey skirt (far right) is just about perfect for summery garden weddings - or brides who love just a little bit of whimsy.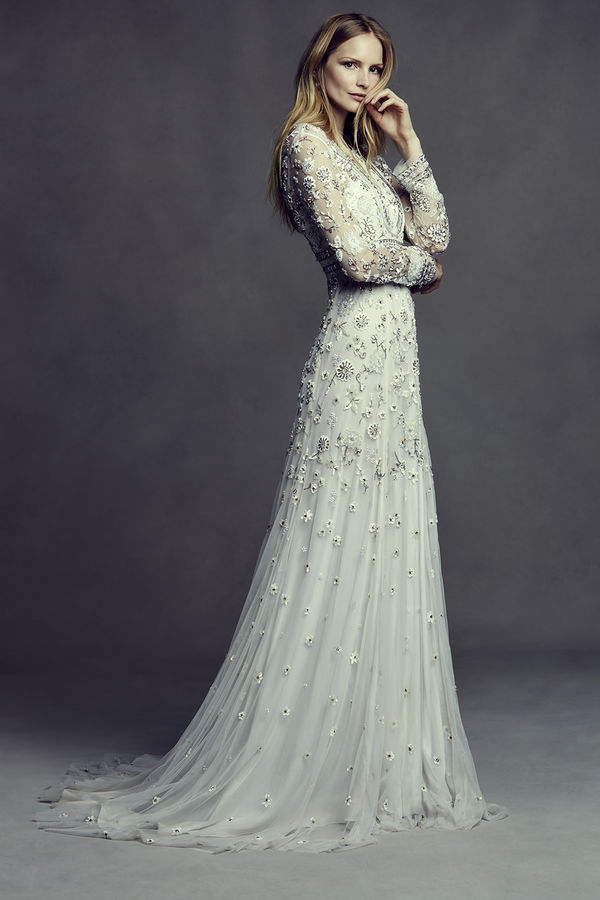 The showstopping Tabitha gown is another highlight. Its fully beaded, sheer back and long sleeves make this Victorian-inspired dress utterly extraordinary and its ivory and silver details keep the look romantic and simultaneously cohesive.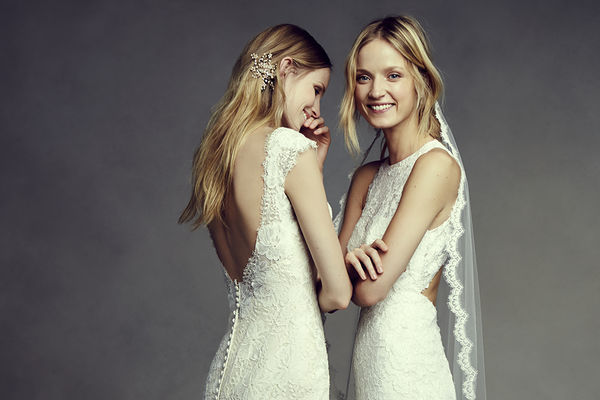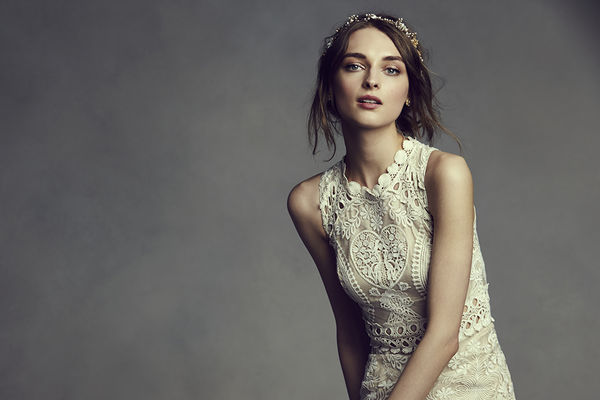 We've always had a soft spot for BHLDn's gorgeous, romantic wedding accessories, but they seem to pair even better with this new collection. Hair vines, headbands, hair accessories and lace-edged veils...basically perfection in one insanely pretty nutshell.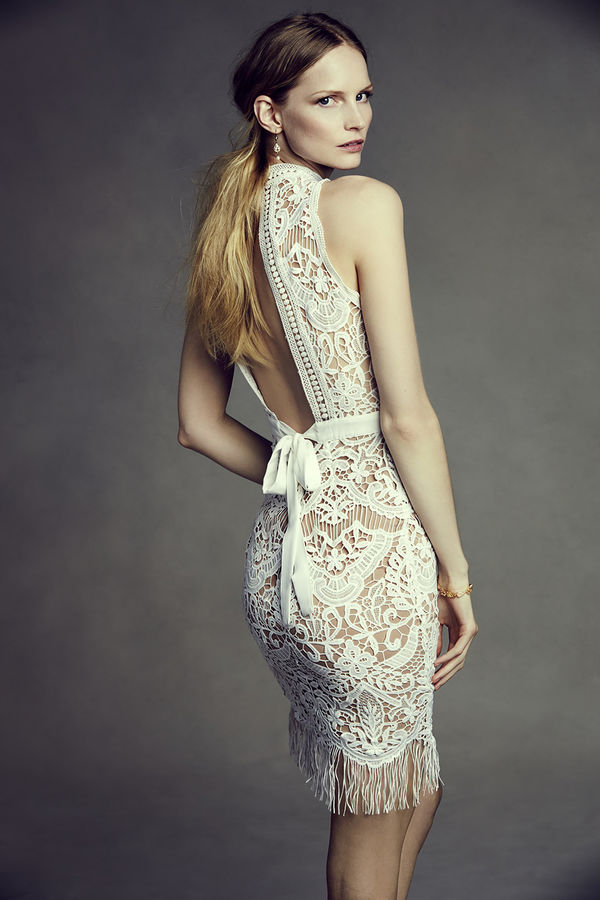 Looking for a dress for all the events around your wedding day (or the perfect dancefloor-friendly look for your reception)? pretty sure we just found it.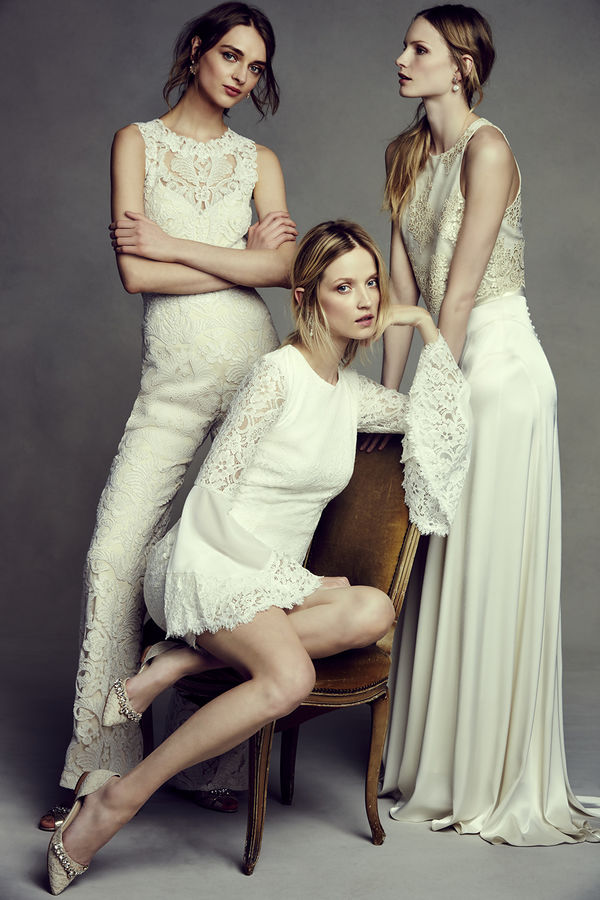 one more for the road - although there's definitely more than one wonderful thing happening in this photo. The lace jumpsuit would be amazing at a bridal shower or rehearsal brunch while the bell sleeves on the super chic Solene dress have pretty much stolen our hearts.
You can see the complete collection, as always, at BHLDn . In the meantime, we'll be over here trying to pick out the short wedding dresses of our dreams.