Selecting who all stand by you on the most special day of your life may seem to be a difficult decision. We are here to help you make it as easy as possible.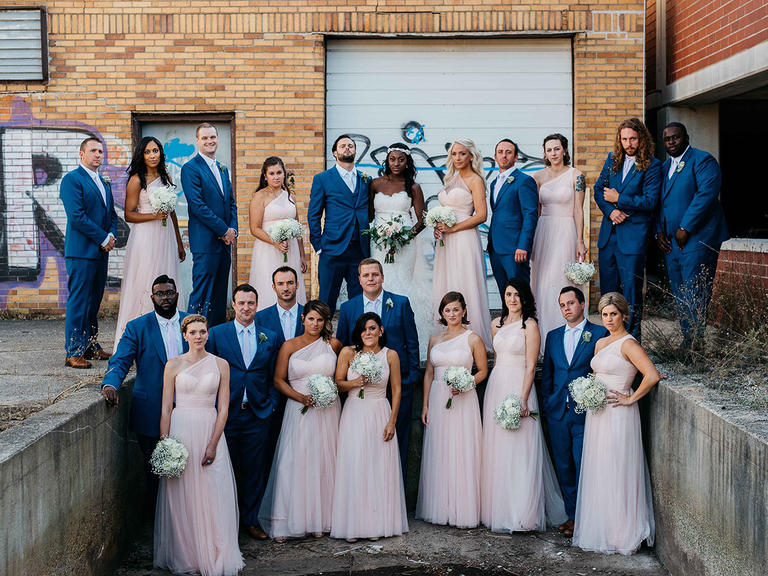 1. Think well before asking
once you ask someone to join your bridal party, you canot return. Though it may seem tempting to ask all your friends to be in your wedding party right when you get engaged, it is a better idea to give it a second thought. Take your time and consider the options.
2. Set reasonable expectations
Decide what type of role you want your bridal party to play. Do you just want them to get ready and be present on the day or you want them to help you shopping, attend prewedding parties and address invites? If you are looking for more involvement from your wedding party, asking your family and friends who live at distance will not be the best idea.
3. Include your siblings
The point is that your brothers and sisters are those people who would be together with you after ten years of your wedding and chances are that you can get close to them in coming years.
4. Consider your wedding party size
Though it is fine to have as many groomsmen and bridesmaids as you like, the average size is four on each side. For small wedding with about 50-60 guests, limit the number to four while for a larger wedding of around 150, you can choose a wedding party of up to 12 members if you really wish.
5. pick trustworthy honor attendants
Responsible friends can be the best honor attendants. Those who are good at emotional support can help you through prewedding meltdowns.
6. Donot include someone just because they included you
You need not ask somebody to be in your wedding party simply because he/she asked you. It is no good to ask a college roommate you have no contact with for five years, just to return the favor.